WELCOME TO ORANMORE CASTLE
Oranmore Castle is an 800 year old national monument located on one of the historical inlets of Galway Bay.
Located on the picturesque shores of Oranmore, the venue is a short 9k from Galway's city centre connected by regular bus, train & taxi services all within walking distance.
The castle is available to stay the night for a couple 
The castle also hosts a limited amount of small weddings, ceremonies, music concerts and cultural events every year. 
HISTORY
Oranmore Castle was built between the 13th and 15th centuries.
The enchanting view of Oranmore Castle is enhanced by its reflection on Galway Bay, where sunsets and sunrises frame this majestic building.
This 15th century castle belonged to the Clanricardes, a prominent Norman family in Galway. Galway was under the rule of the Marquess and fifth Earl Clanricarde in 1642 when the town revolted and joined the confederate forces. The Marquess garrisoned the castle and struggled to retain it and supply Galway Fort. The castle surrendered to Parliamentary forces in 1651 and was seized but his successor, the sixth Earl, eventually regained it. 
Through marriage, it ended up in the Blake family, who eventually left in 1853. The buildings were left in ruins until the mid 1940s, when it was bought by Lady Leslie for her daughter, the writer Anita Leslie who restored the castle with her husband Bill King, whose daughter Leonie continues to reside in the castle with her family.  It has four storeys, a rectangular tower house with a square staircase turret, and a great hall on the ground floor and more.
Today, Oranmore Castle is an enchanting, welcoming paradise of art, music and history.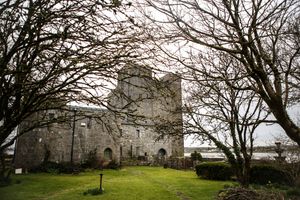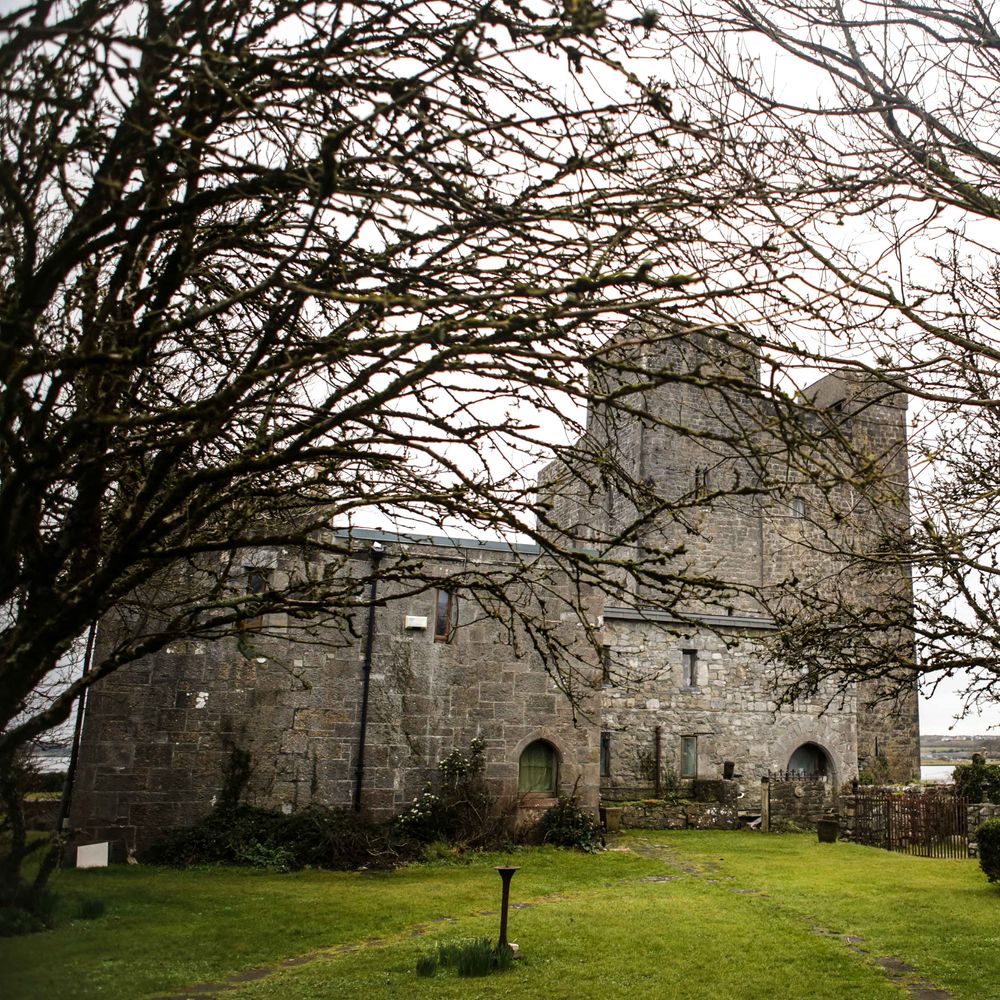 Guided Tours 2023
---------------------------------------
*April: 01st - 10th
*May: 01st - 10th
*June: 01st - 10th
*July: 17th - 30th (opening time: 12pm to 5pm as part of Galway International Arts Festival).
*August: 12th - 21st (National Heritage week)
*September: 01st - 10th
-------------------------------------
Opening hours: 10am, 11am, 12noon, 1pm
Fee: adult €8 / child €3
*Please note that all dates and times are subject to change*